1950's…
the owners of this house described it beautifully:
" This home is masterly designed and constructed. It is not an extravagant structure of short-lived fashion, with no glass panels instead of solidly insulated walls, no "outdoor living" for lack of indoor comfort, no barn-like batted lumber and plywood siding, but outer and inner walls of lasting strength and weather resistant, not all in-in-one living, dining, recreation space, including even kitchen and laundry, but convenience and privacy for everybody in the large family. This house is modern and will remain modern for many years to come"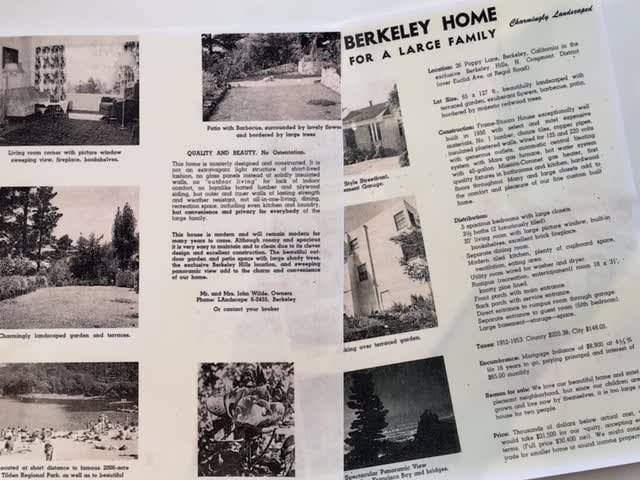 Isn't that the perfect description of a mid-century home? Back then, as the mid-century style was in its infancy, "modern" was 26 Poppy Lane, and I suppose mid-century was thought of by some as a passing trend. The truth is, some people are now going back to wanting that more formal separation of space that craftsmen, bungalows, and other homes had at the beginning of the last century. In fact, a recent article in the NYT titled "I'm Over Open-Concept Design" said: " design shows are all about tearing down walls and opening up spaces, but what's wrong with a little more privacy and a little less togetherness?"
I'm sure the Poppy Lane sellers from the '50s would have smiled at that.
We sold this house in July 2019 for $1,300,000. It had been loved by the same family since those early 50's years. We can't wait to be there in another 50 years and see what they call this "modern" home!